Now our shares can be classified as green. Wästbygg Group's combined framework enables a green labeling of both equity and debt instruments.
The framework for green financing and equity that we have drawn up together with Swedbank has been reviewed and evaluated. An independent Norwegian research institute, Cicero Shades of Green, has assessed that 74 percent of revenue and 73 percent of operating costs from our entire business have been identified as green (2021).
Wästbygg Group is now one of relatively few companies where the shares can also be classified as green, and the first construction company with the scope of contracting activities that we have. The assessment is a very good grade for our sustainability work. It also gives us a tool that we can use strategically to create sustainable business, as there is a lot of interest in the market for green investments.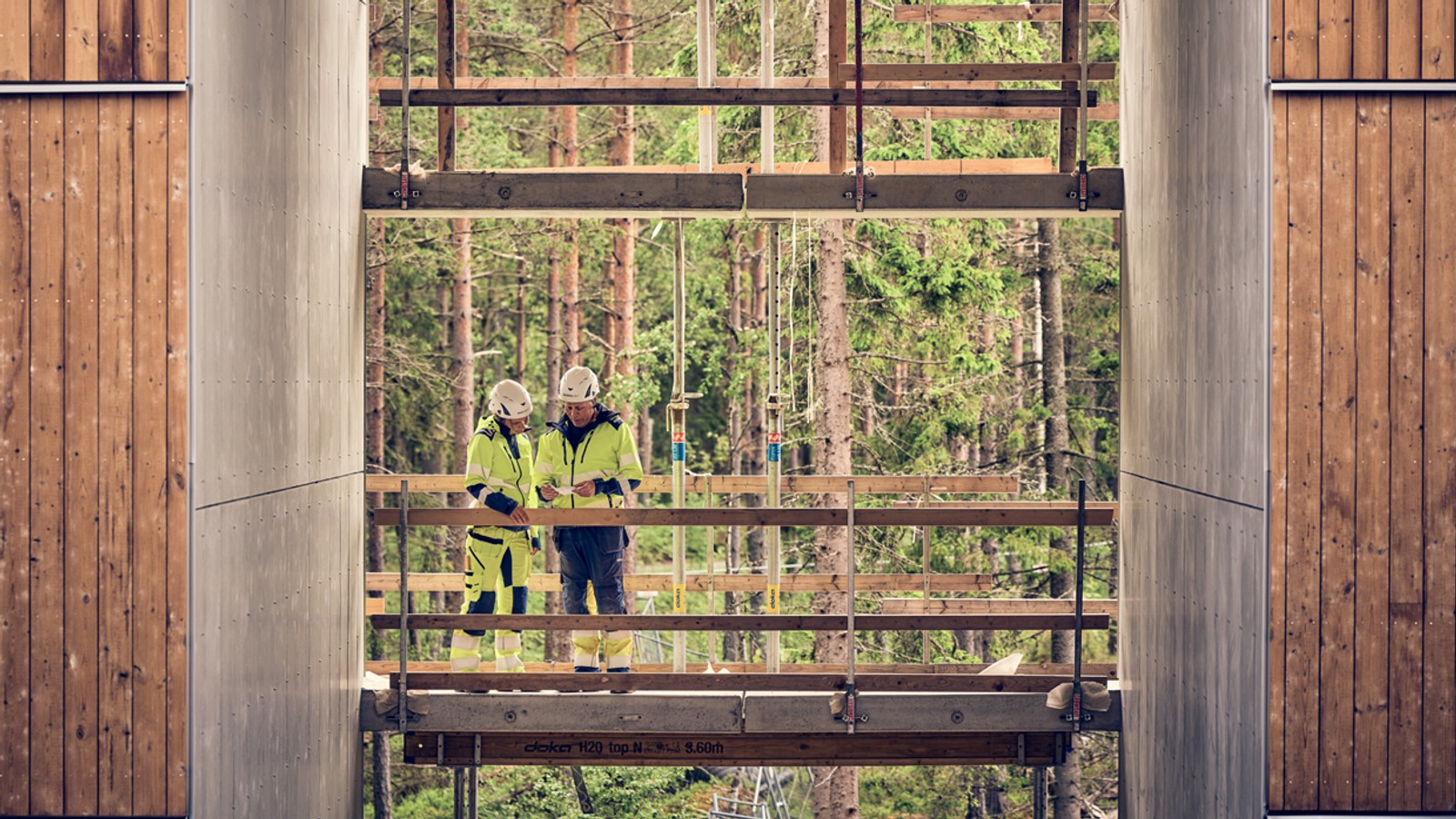 WITH OUR GREEN FRAMEWORK, WE STEER TOWARDS SUSTAINABLE BUSINESSES AND THE FUTURE WE WANT
When we launched our green framework in 2021, we were the first in Sweden to enable green labeling of both shares and debt instruments. By following our green framework, we ensure that Wästbygg Group is a relevant and attractive choice for all customers, investors, employees and other partners who, like us, want to work proactively for a more sustainable society.
FACTS ABOUT CICERO SHADES OF GREEN
The CICERO Shades of Greens Second Opinion and Company Assessment are based on renowned climate research and expertise from the CICERO Center for International Climate Research, which is one of the world's foremost institutes for interdisciplinary climate research. In the Second Opinion, CICERO Shades of Green assesses whether a certain activity supports a low-carbon and climate-resistant society in the long term. In the Company Assessment, CICERO Shades of Green includes a classification of a company's revenues, operating expenses and investments as well as an assessment of corporate governance to indicate the greenness of a company.